[ad_1]

Wipro Lighting today announced its All-India exclusive partnership with Aura Air, a publicly listed company with the Tel-Aviv Stock Exchange (TASE). Through this partnership, Wipro Lighting will gain exclusive access to all enterprise offerings of Aura Air for India geography. 
Wipro Lighting, a pioneer in smart lighting products & solutions in India, is among the largest lighting companies in the country. It is synonymous with innovative lighting & Seating solutions for indoor spaces such as commercial offices, healthcare, retail, education institutions, manufacturing spaces, and others. 
Through this partnership with Aura Air, Wipro Lighting will be adding the indoor air quality management business to its portfolio. Together Wipro Lighting and Aura Air will be providing state-of-the-art solutions in the Indian market. To start with the flagship enterprise product offered to Indian customers will be consisting of high-quality IOT air purifiers, a cloud-based dashboard, and a suite of mobile apps providing a holistic approach to monitor as well as improve air quality in line with global standards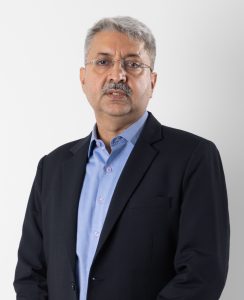 Anuj Dhir, Vice President, and Business Head for Commercial & Institutional Business said, "This partnership is in line with our vision to expand and diversify into adjacent sectors. We are aiming to grow beyond lighting and seating solutions. In the post-pandemic scenario, the awareness and demand for better indoor air quality have seen an uptick in corporate and business spaces. We intend to provide these services to our existing institutional clients with exclusive access to all enterprise offerings of Aura Air for the Indian geography. We are confident in the technology and expertise Aura will bring to the table. We are striving to become the one-stop solution for all our B2B clients in the evolving landscape of interior and design today focused on employee health and wellness. It will help us offer a bouquet of solutions to our customers to create Healthy Workspaces for their employees."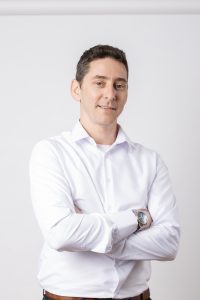 Aviad Shnaiderman, Global CEO of Aura Air, said, "This partnership with Wipro Lighting, is a true testament that Aura Air is here to stay. Aura Air technology is extremely successful in filtering viruses of all kinds, and this has been validated by NABL-accredited laboratories and various studies across India. Through Wipro Lighting, Aura Air will be making its products available to enterprise customers across India to monitor and clean the air they breathe."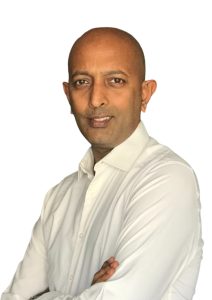 Bharadwaj PV, Managing Director of Aura Air in India added that the partnership between Wipro Lighting and Aura Air is a perfect match. The IOT-based air purification technology with software API-based integration capabilities of Aura Air coupled with the market reach and knowledge of Wipro Lighting will be a very attractive proposition for Indian businesses. Through this relationship, all products, spares, and services will be made available in India for Aura products. 
Aura Air air purifiers detect, capture, and kill 99.9% of viruses, bacteria, and mold and can remove airborne particles as small as 0.3 microns, including allergens and viruses. These IoT-enabled devices connect to a mobile phone and deliver real-time updates on the overall indoor and outdoor Air Quality Index (AQI) based on VOC (Volatile Organic Compounds), CO2 (Carbon Dioxide), CO (Carbon Monoxide), and fine particulate matter levels. Aura Air entered the Indian market in mid-2021, and since then has witnessed positive traction in the indoor air quality improvement space in India. Aura Air manufactures the world's smartest air management products that are data-driven and use cutting-edge technologies for real-time monitoring and management of indoor air quality (IAQ).
The need for better Indoor air quality in the enterprise space is rising globally. Most people spend significant time at the workplace and with an increased demand for better working conditions, breathing clean air is one of the primary requirements of the modern-day workforce.
Additionally, awareness of global standards/movements such as WELL, LEAD, ESG, and India-specific standards such as IGBC and GRIHA are gaining popularity and demand monitoring and improvement of air quality in indoor spaces. The IAQ market is massive with significant opportunities in industries such as Commercial Real Estate, Hospitality, Healthcare, and Government.
[ad_2]

Source link